Welcome Friends!
YES! The crystal mine is OPEN for digging! In honor of SPRING BREAK, we will be open EVERY day in March to accommodate your vacation schedule! AND check out the "UnXplained"! Click on your choice of the 3 images below for details!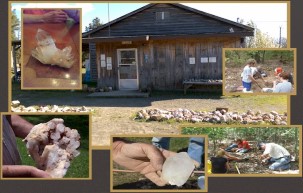 In a REAL quartz mine! Enjoy your day with Nature in the Ouachita (pronounced 'wash-it-taw') Mountains! • NO tailings • KEEP what you FIND! • Crystals are EVERYWHERE! • Mine in woods - SHADY in summer! • EASY access for limited mobility! • Dog-friendly! • Family-friendly! • KIDS UNDER AGE 16 DIG FREE!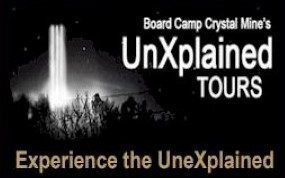 What is the source of the Strange Phenomena at Board Camp Crystal Mine? • Is it ET? • Crystal Energy? • Supernatural? • Paranormal? • Fringe Science? • BCCM was featured on Josh Gates' Expedition Unknown! • Come on a tour and see for yourself! • Easy access! • Day Tours: Age 12 and up. • Night Tours: Age 18 and up.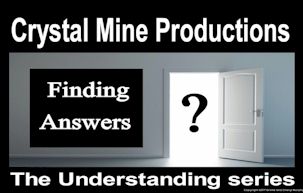 SO EXCITED! We will be hosting the NEW "Understanding…" db series with other hosts and guests! • It's about Board Camp Crystal Mine but we also want to hear YOUR stories! • It's about understanding by sharing and learning together.• Listeners may contribute! • Coming soon! • Hear our first show, "The Lobo Show", https://www.spreaker.com/show/the-lobo-show
"Since 2012, we've always said 'We don't have customers; we make friends.' Each year, we look forward to seeing our old friends and meeting new ones! We are blessed to share this beautiful venue with you and the exciting things happening here! We appreciate your business and your friendship!"
Your Hosts, Orville & Cheryl Murphy